Free shipping on orders over $100
Enjoy this little gift from us to you, thanking you for supporting Beautyliscious as we grow and trusting us with your business.
Your mystery discount code is already loaded into our system, add items to your cart and at the checkout page you can view what surprise savings you received.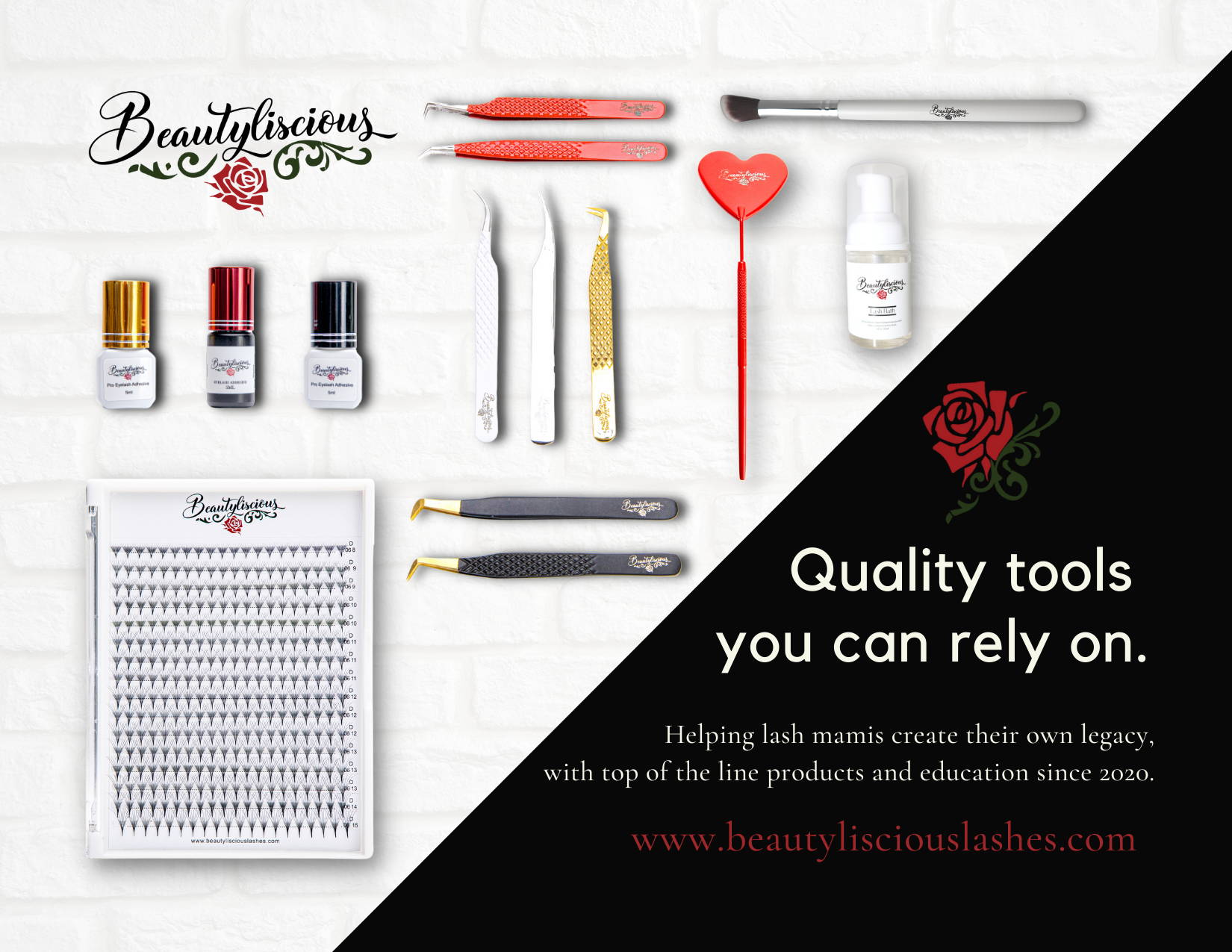 You are more than a customer to us
when you support our mission, you are officially part of the team.

A chicano husband & wife owned and operated company, humble beginnings and underpriveleged upbringings shape the way we run our business today.

Lashes is simply a catalyst for greater change in our eyes. Many minority cultures do not always encourage nor support the idea of investment into entrepreneurial dreams and favor more "stable/secure" career paths. Our mission is to showcase the freedom one can have when taking charge of their own life and path.

We are all about helping others create legacies that they grew up unaware they were capable of, with top of the line tools and education. Let us help you take that side hustle and turn it into a success story, like ours.

Our top priority is ALWAYS with you and your clients safety in mind. We are majorly involved in researching the grade of chemicals used as well as regarding the conditions in which our tools & products are manufactured in.
We will never sell a sub-par product simply to make a quick buck, quality control is next up on the chain of importance for us. This means we personally test each tweezer and inspect other items thoroughly before shipping.
Aside from great quality and reliability, our main priority is to challenge the way society sees minorities in business. It is our dream to inspire others to follow their passions and build the life of their dreams.
Wide range of lash fibers, curls, diameters & lengths making it effortless to create unique sets everyday.
Beauty and Medical grade lash glues for all and all artists.
Low fumes, oil resistant and amazing retention.

Top of the line, hand crafted stainless steel tools.
Hand tested by professional lash artists.
Call or Text us anytime: (805) 253-7397
Email: hello@beautyliscious.net
We are always open to feedback that can help us grow and it is our pleasure to respond to questions quickly.